Perhaps it's the 2020 version of the "Shot Heard 'Round The World".
The shot, aka tweet, was sent by Eric Trump at 4:06 PM central standard time.
And kaboom! Almost as predictable as Joe Biden stealing the election, tweets from every nook and cranny of the Republican Party came firing. Clearly rattled, republican legislatures began flooding twitter in support of President Donald Trump.
In fact, a live Zoom video captured the exact moment.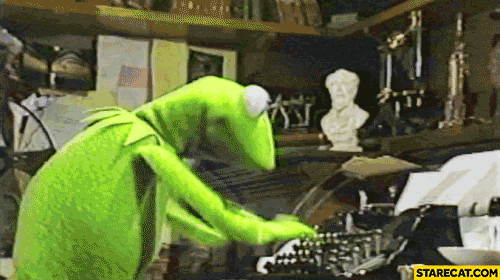 Even Trump's ole buddy Mitt Romney chimed in from Utah, or Massachusetts, or whatever state he presides over these days. His "support" lacked bite, like most of his political career, but never the less, Eric Trump's spotlight found him.
The tweet was essentially a call to action. Where are all the politicians who couldn't wait for a photo opportunity when Trump passed the historic tax cuts? Where were the Botox grinning politicians who would never turn down a strategy luncheon at the White House? Where was the backbone of the political party that seemingly has no stiff rebuttal to their corrupt counterparts?
Oh that's right. Republicans are as faux as the day is long. In Washington, we have Democrats and Republicrats. That's just how the GOP likes to operate.
One issue: the Trumps don't operate quietly. They're bombastic, a thundering herd who stormed the GOP five years ago and threw out establishment names left and right including Low Energy Jeb Bush.
One might think it's a smart time to back the 45th President. Wake up, get on board, and protect American Democracy.
Well… apparently for some Republicans it's convenience based loyalty.
While we still don't know the presidential winner, we do know that Trump outperformed the moronic pollsters… and take a look at these numbers from various groups of voters:
The "orange-man-bad-racist" literally improved his numbers across the board with groups of voters who the drive-by media would decapitate if they knew casted a ballot for Trump. Remember, Van Jones on CNN is keeping tabs!
My point is that Trump has effectively changed the Republican Party. As I wrote yesterday, "his rallies were inspirational, creating a spirit-like effect with thousands of passionate Americans and their beloved leader."
And yet, here we have the same politicians who rode the MAGA coattails for four years hiding in Joe Biden's basement to avoid any potential backlash moving forward.
NEWSFLASH: THAT'S THE PROBLEM.
They fail to realize that the backlash will be from the swath of people who love Donald Trump – including a key number of voters listed above – that no republican has been able to flip since Ronald Reagan.
Just like the GOP had no idea how to forecast the 2016 election, it's apparent they're STILL struggling with the idea that Trump controls major influence in 2020… Hopefully as President for another four years, but if not, he and his nearly 70 million voters will remember who stood up and who fictitiously slithered away.
AUDIO: Project Veritas Communications Director Neil McCabe with Tim Jones on Morning Line 11-06-20